Family Dentists in Salinas California
We specialize in
Healthy Gums
Beautiful Smiles
Superior Service
for every patient.
At our Salinas dental office, we are committed and proud to provide quality dental services while creating a comfortable and unhurried environment for our patients. We strive to create a relaxed atmosphere that not only treats our patients' current dental needs but improves their oral health and overall quality of life. Dr. Moran and her team are dedicated to providing exceptional dental care with a focus on prevention through patient communication and education.*
"5 star team"

I've been coming to Dr. Moran for almost 5 years now and have never left her office disappointed. 5 star team. I always make sure to recommend this place to friends and family looking for a new dentist office.
"Look no further!"

Dr. Moran and her staff are genuinely kind and caring people. I've had lots of dental treatments in the past but never dental care. Look no further!
"I highly recommend Jennifer Moran, DDS"

I highly recommend Jennifer Moran, DDS. She and Sandra are great. The entire staff is professional and caring. Even after moving out of the area, I return to Dr. Moran's office for my dental work.
"Exceptional staff"

Exceptional staff. I felt they handled my teeth with care and also were very informative and helpful when I asked questions.
"excellent decision"

Dr. Moran and office staff demonstrate common curtesy, professionalism, and they get back to you. Without a doubt I made an excellent decision to have my entire family seen in the office.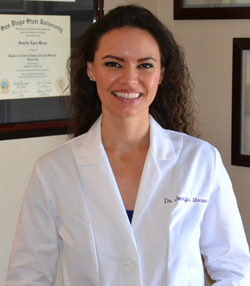 Jennifer L. Moran, DDS
CA Dental License #: 57351
Dr. Moran was born and raised in San Jose, California where she lived with her mom, dad, and three younger sisters. After graduating from Santa Teresa High School she attended San Diego State University, where she graduated Summa Cum Laude. After completing her studies at San Diego State, she returned to the Bay Area to attend the prestigious University of the Pacific, Arthur A. Dugoni School of Dentistry in San Francisco, California.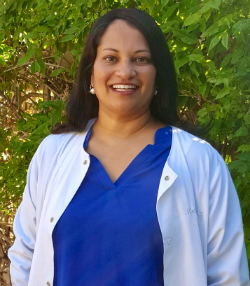 Mona Goel, DDS
CA Dental License #: 49888
Dr. Goel is a local girl and was born and raised here in Salinas! After graduating from York High School, she attended the University of California, San Diego, where she graduated with a degree in Biochemistry and Cell Biology. From there she went on to pursue her Doctorate at the University of Southern California School of Dentistry in Los Angeles. Dr. Goel also earned an Advanced Education in General Dentistry certification from the University of California, San Francisco.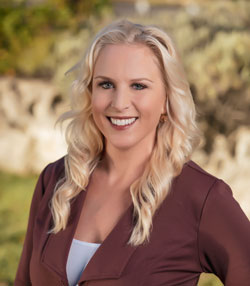 Malia R. Seltzer, DDS
CA Dental License #: 52734
Dr. Malia Seltzer was born and raised on the Monterey Peninsula. She followed in the footsteps of her father (Dr. Ronald Seltzer), graduating from Loma Linda University, School of Dentistry in 2004. Dr. Seltzer started her career in private practice in Chico, CA. and has also spent several years serving in a non-profit community clinic in Santa Cruz, CA. Most recently, Dr. Seltzer has worked alongside her uncle, Dr. Richard Kent in Monterey, CA.