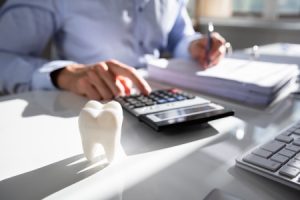 Dental Insurance Tips
And asking about financing.
Of course, having dental insurance is the best option when receiving care. However, we understand that patients are often without insurance for various reasons.
When you need to see a dentist and don't have insurance, or you have a new policy and a required waiting period is a barrier, then it's time to start exploring other options.
In other instances, you may actually have insurance. But, you are simply having trouble finding a dentist who is "in-network" that accepts your plan.
One of the misconceptions about dental insurance is that you must go to an in-network dentist. Even if we don't accept your specific insurance plan, an out-of-network dentist can still utilize your benefits. You may just pay a little more out of pocket. If you have any questions about your insurance, please call our office, and we'll be happy to assist you!
When money is tight, it might be tempting to wait until you're in a better financial position, until your insurance kicks in, or until you find a new job. However, dentally speaking, it's not worth waiting. If you have a dental problem, it's wise to address the issue as soon as possible—before minor problems become big ones.
One of the most well-known financing options is CareCredit, a health credit card, and there are several other similar alternatives as well. These are third-party companies not affiliated with our practice. However, if you are approved, then you can finance your treatment. Instead of paying out of pocket all at once, make your dentistry affordable with low monthly payments.
If you have any questions or concerns, please don't hesitate to call our office to discuss your specific situation!